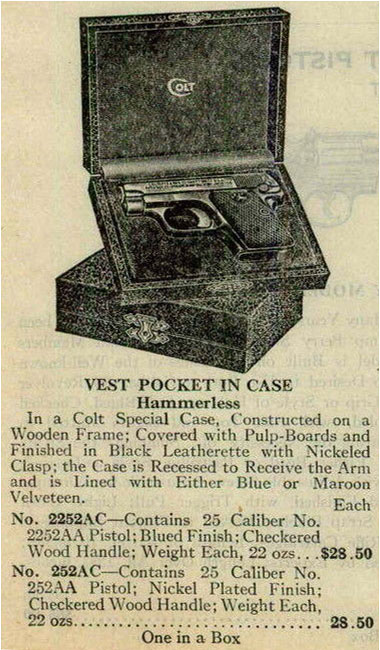 Some Colt Model Ns came in factory presentation cases. These cases were available in both maroon (left) and blue (below) and offered by Colt's for a small extra expense. In 1929, for blued pistols with checkered walnut stocks, the cost of the case was an extra $1.30. The cases along with special finishes and grip types offered for this model contributed to its success among firearms available in the retail market.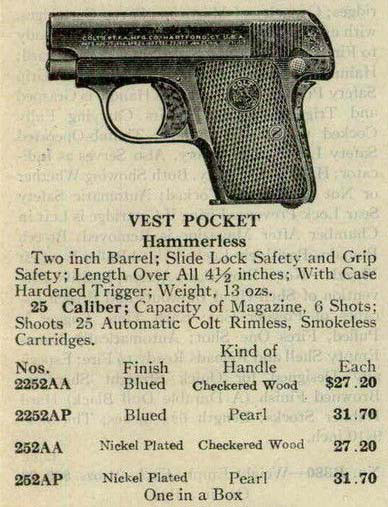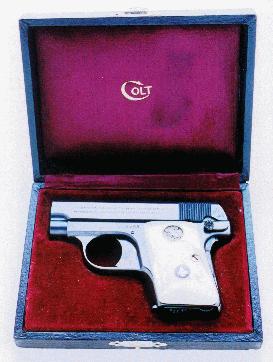 1908 Colt serial number 307455, blued with mother-of-pearl grips in maroon factory presentation case. This was one of two pistols shipped to Robert's Hardware Company, Utica, NY on February 8, 1922. Note the presence of gold and blue enamel Masonic emblem inlet into grips.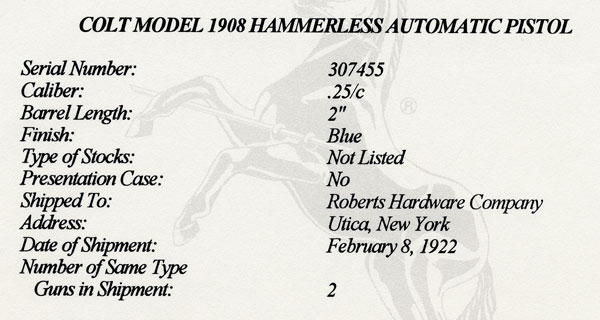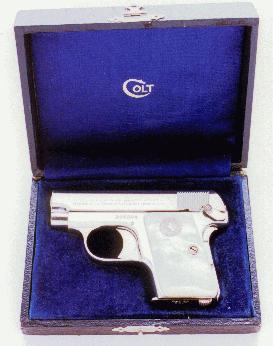 1908 Colt Model N serial number 356304 in a blue lined factory presentation case. Factory letters rarely indicate when a pistol was shipped with a presentation case. The absence of any special features on the pistol combined with the presence of a factory order number is the most convincing evidence that a pistol was shipped with one of these cases.
This pistol was shipped to Von Lengerke & Antoine in Chicago, IL on April 26, 1926 in a single gun shipment. An additional note which read "Dlvd. from Hotel Sherman" was also present in the records. It was processed on Colt Factory Order number 11291/1.