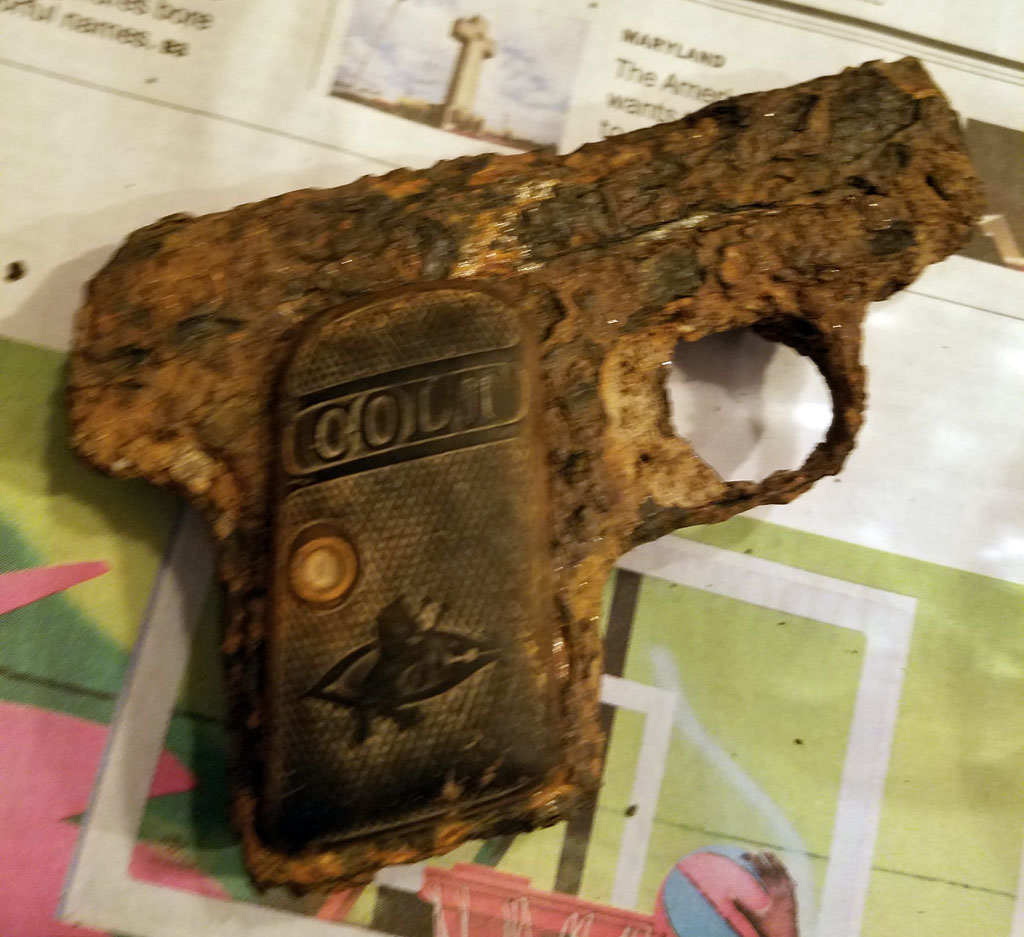 Photo courtesy of Gabriel Y.
An early Colt Model 1908 Vest Pocket .25 ACP in Relic Condition – This relic condition Colt 1908 Vest Pocket was found by an observant young man who spotted what he believed to be an interesting rock and picked it up while he was walking on a path leading from his Middle School to his street. His mom shared the story with me.

When he picked it up he was struck by its weight. So, he brought it home and began to chip away at the dirt and debris as if it were an archeological experiment. Gabriel suspects it has some interesting history as the neighborhood he lives in used to be a single farm and his home was built in the '30s, so it's part of the oldest community.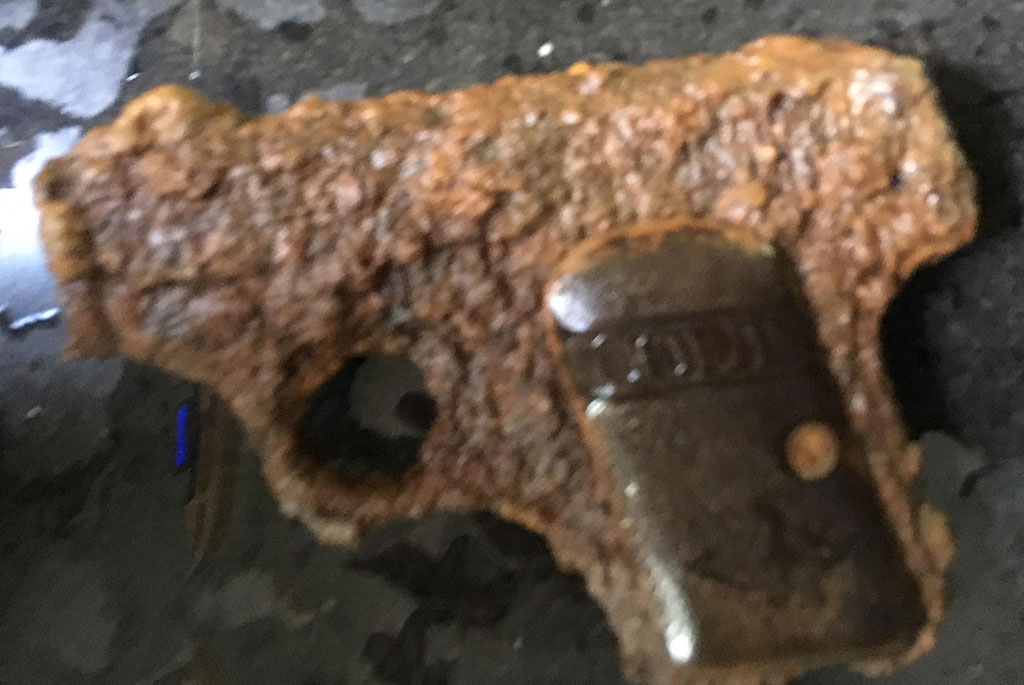 Another interesting element of the story is that Gabriel told his friends at the local pool about what he found and as he was describing it, his good friend David, a really experienced boy scout, said that he had found something that said "Colt" in the same field. He brought it to the house and it was the missing grip from one side of the frame -- an amazing coincidence! Two adventurous boys who both found pieces of the gun....but both were buried and stuck in different pieces of the ground!