Colt Conversion Unit .22 LR-.45 ACP - United States Marine Corps Shipment World War II Service Model Conversion Unit in Original Box - SN U1492 (ca. 1942)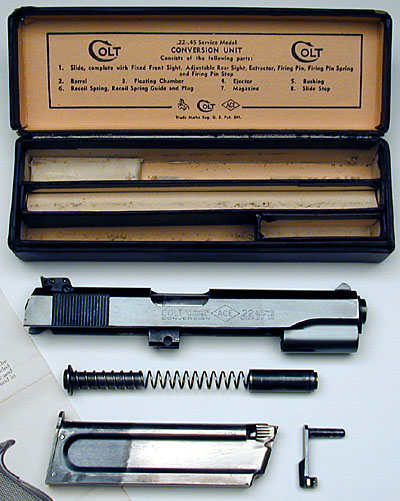 World War Two (ca. 1942) Numbered Conversion Unit complete with original box, instructions and all accessories. Listing of eight component parts (as opposed to seven in post-war box) for the pre-war .22 Service Model Conversion Unit printed inside box lid. Two tone magazine with "Service Model" designation on the floorplate. This unit was one of 65 units sold to the United States Government and shipped December 17, 1942 to the Depot Quartermaster, United States Marine Corps, 1100 S. Broad Street, Philadelphia, Pennsylvania.

Standard ".22-.45 Service Model Conversion Unit (Floating Chamber)" label on top of box.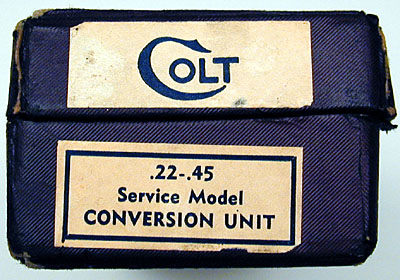 Pre-war 1940s vintage standard end label.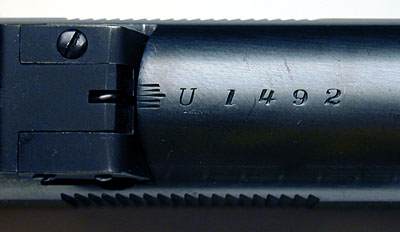 "U" prefix number on the top of the slide just ahead of the rear sight. This specific unit letters as having been shipped to the United States Marine Corps (USMC) in 1941.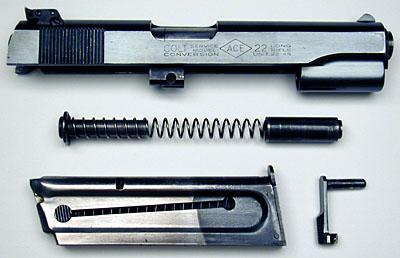 Complete set of pre-war components. Rampant Colt is present on the left side of slide only (on pre-post war numbered unit, Rampant Colt logo visible on both sides of slide).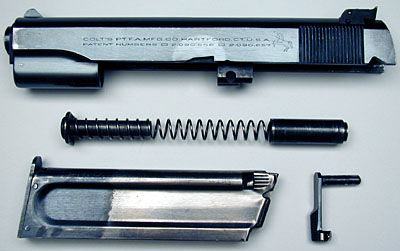 Left side of slide bears "COLT'S PT F.A. MFG. CO. HARTFORD CT. U.S.A." and patent markings.