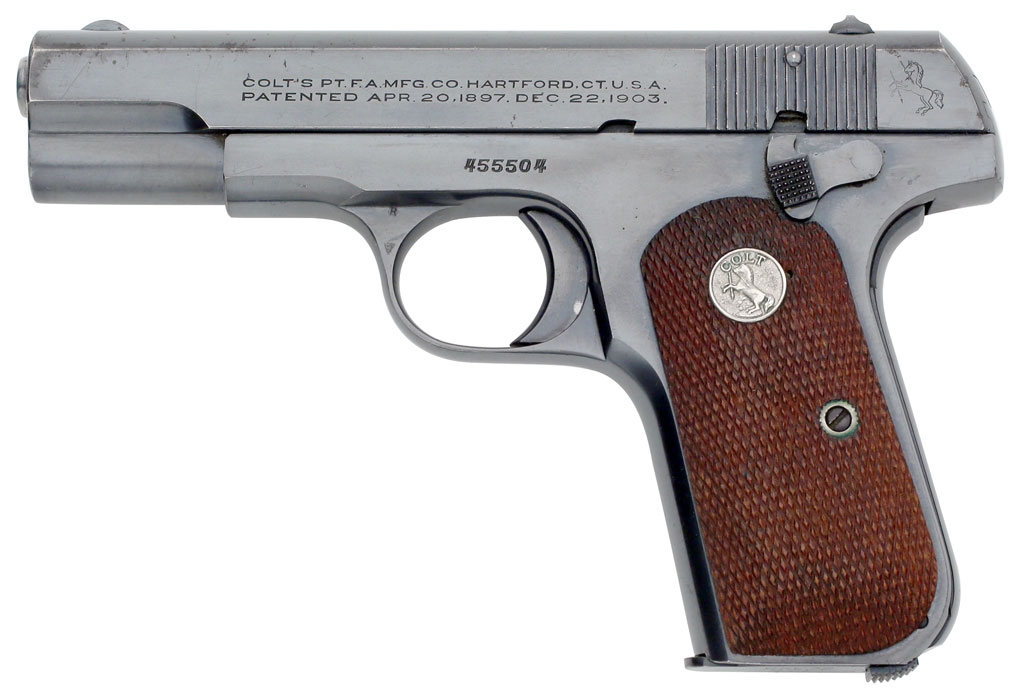 Colt Pocket Hammerless 1903 .32 ACP serial number 455504 (ca. 1924) - Pistol is an early example showing the transition from Type III hard rubber stocks to full checkered walnut with the newly introduced flush medallions. The Colt historical letter confirms that this Colt was shipped with blue finish and checkered wood stocks to Hibbard, Spencer, Bartlett & Company, Chicago, Illinois on May 25, 1925 in shipment if 25 pistols.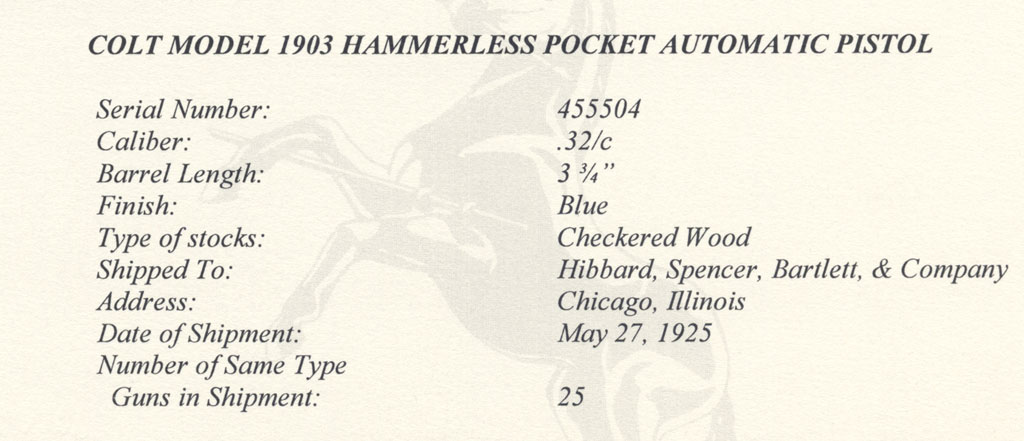 At the outset, Colt's used different medallion in each stock so as in the example pictured, from both the left and right side profile views of the pistol, the Colt horse faces the muzzle.
The earliest standard production pistol encountered with these stocks is serial number 454174 and the highest number encountered is serial number 456990. Examples with factory special order stocks of ivory and mother of pearl appear to predate the known ranges with checkered walnut stocks, presumably due to the fact that Colt was working to deplete their existing supply of hard rubber stocks before moving to checkered walnut.
The early medallions featured on these stocks are more detailed than the later variations. Another unique feature of these stocks is that their profile matches that of the profile of the hard rubber stocks, with a distinct point at the toe at the base of the front grip strap.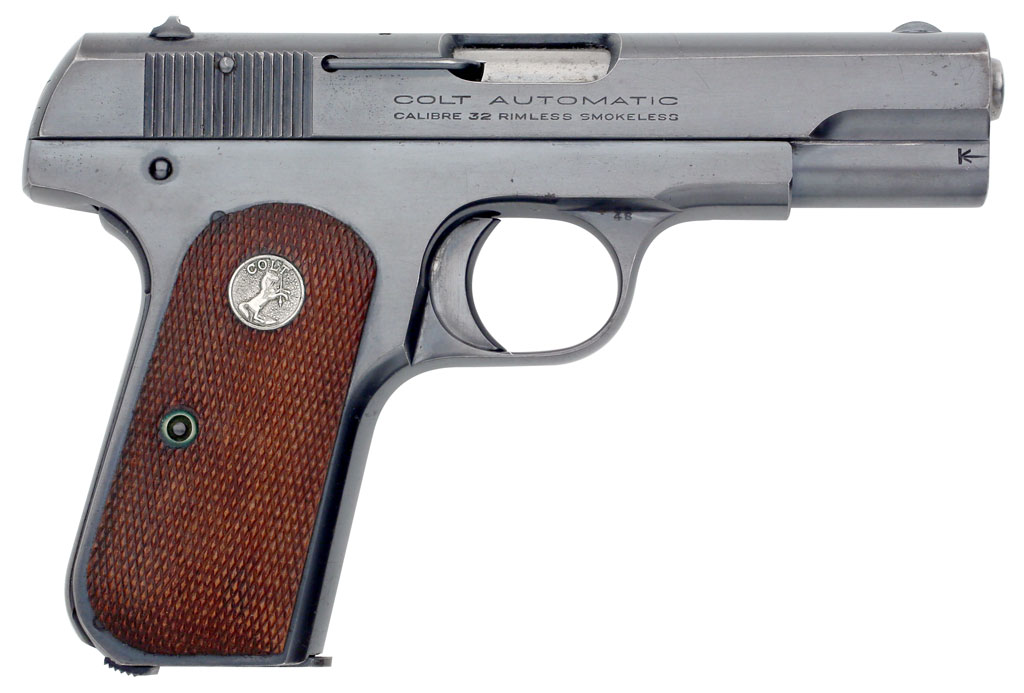 Colt Pocket Hammerless 1903 .32 ACP serial number 455504 (ca. 1924) - Right side
This early forward facing flush medallion variation transitioned quickly to Colt's moving to a single style medallion, where the left medallion faces the muzzle and the right medallion faces the rear of the pistol. This was a time saving measure in production since the stock makers only had to worry about fitting one style of medallion. The detail of the flush medallion also evolved over time showing less stippling adjacent to the Rampant Colt on the medallion. The profile of these stocks was also changes which eliminated the point at the toe.